Ming & Ping – Heaven's Light
Ming & Ping are an Asian Americanelectronic pop band from Los Angeles, California. The duo consists of Hong Kong born identical twin brothers Ming and Ping and their producer/creative director Bao Vo. Originally formed in San Francisco, California, Ming & Ping have crafted a sound combining vintage synthesizers with an excess of layered vocals and heavy influences from 80s new wave bands such as Pet Shop Boys and New Order.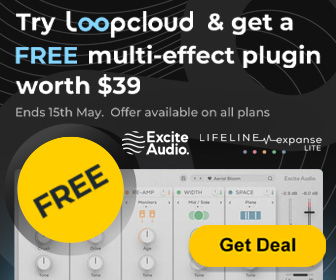 Their new three-track EP Los Angeles November 2019 is designed to be listened to continuously, taking listeners on a journey of death, birth, life and death again. Written as a tribute to the retro-future themes of Ridley Scott's movie Blade Runner, the release perfectly creates both a musical and conceptual journey. It is essentially the lifetime of a "replicant" told in 12 minutes. Exploring narratives such as humanity, identity and reality (all themes that are found in the story of Blade Runner), the EP strikes a chord deep in the soul, with their thought-provoking lyrics. Ming & Ping reveal, "We ask what it means to be alive and to be human. We celebrate life and love. And we mourn for when it must end too soon and all those moments will be lost in time, like tears in rain. The message of the songs is that life and death, sadness and joy all come in cycles and that change is the only reliable thing. At first, there is confusion, then awakening and celebration, conflict and decay, and finally surrender. It is all to say that it's alright to feel it all". Ming & Ping combine their love of sci-fi movies and New Wave music, resulting in a unique amalgamation of sounds and influences. The music oozes with cultural diversity, featuring samples which were recorded whilst living in three vibrant cities – Hong Kong, San Francisco and Los Angeles. The duo shares, "Many of the lyrics have taken on more depth while exploring the chaos, grit, speed, and loneliness of a crowded urban environment. Although we grew up in Causeway Bay in Hong Kong, which is quite a chaotic place, we find more realism in the humanity and desperation we see in Downtown Los Angeles".
Influenced by the likes of Daft Punk, as well as old songs by Giorgio Moroder and more recent songs by a multitude of new Synthwave artists, Ming & Ping succeed in fusing both modern and retro sounds. 'Heaven's Light' showcases twinkling synths, determined rhythms and soaring soundscapes, all underpinned by intricately layered harmonies. Then there is 'Ride or Die' a track which highlights stomping basslines, groovy syncopation and infectious lyrics. 'The End' is a darker and more fast-paced song, evoking the sense of racing against a ticking time bomb.Ming & Ping have garnered placements in numerous film and TV shows, as well as landing promotional spots from major companies like Burton Snowboards, Bombardier Ski-Doo, Transworld Snowboarding, Oakley, CrossFit, Alliance Wakeboard, among others. The duo have been considered a pioneering Asian-American performance art project, best known for combining music with visual art and an elaborate multimedia stage show featuring video projections, eccentric costumes and a man-sized monkey named "Cymbal Monkey" who serves as a hype man. Their Cantonese Opera inspired live performances known as "The Ming & Ping Dynasty" have been exhibited on tour with Freezepop (Guitar Hero, Rock Band) and with groups such as Major Lazer, West Indian Girl and Ultraviolet Sound (Katy Perry). Los Angeles November 2019 is currently available worldwide.
https://www.instagram.com/causewayarmy/
About Author