Nic Billington – Homesick
When it came to forging ahead in a cutthroat industry, Nic's ingenious plan of creating covers and broadcasting them on YouTube quickly won him a large online following, even grabbing the attention of American pop icon, Britney Spears, who featured one of Nic's covers on her official website in 2008.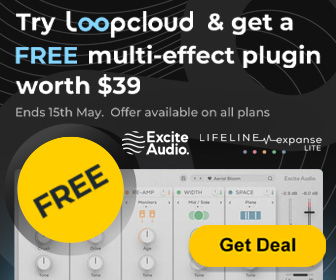 After a string of successful chart toppers, musical accolades, a critically- acclaimed debut album, and a recent number 1 hit with "You Get Me High", South African-born Nic Billington is aiming for world domination with the release of his brand-new synthwave-inspired single, "Homesick".
Penned by Billington, Paul Gala and Mia van Wyk, "Homesick" delivers a compelling message of reminiscence that fills you with joy and sorrow, simultaneously. Gala's ingenious blend of ethereal dreamy synths and 80s inspired beats, coupled with Nic's heartfelt raspy vocals, takes you on a nostalgic drive down memory lane – which could very easily be mistaken for a soundtrack from the mid-eighties – only a little more polished.
Nic explains: "When I listened to the demo for the first time, I broke down and cried. I was really struggling with the passing of someone very close to me and this project just felt like the perfect celebration of life and remembrance."
"Homesick" timeously coincides with Nic's recent relocation to the United Kingdom, and although the singer has noted that he is missing home, the song speaks more about the precious moments lost in time and not a particular place.
The single is accompanied by a super slick music video that showcases Nic and friends on a carefree night out in England's capital city, London.
"I really wanted to capture spontaneity, excitement and fun for this visual, and we definitely understood the brief. At one point we even put the cameras away and missioned across the city on Boris bikes. I wish the process behind all music videos was this easy-going and fun", Nic said.
Nic, whose musical influences include Labrinth, The Weeknd and Billie Eilish, has also just kicked off a promotional tour in the UK to promote the new single. Breaking into new territories and being introduced to new audiences means that the possibilities are infinite for this breakout artist.
"Homesick" is now available on all streaming platforms – https://ditto.fm/homesick_nicb
Follow Nic Billington:
YouTube: https://youtube.com/nicbillington
Instagram: https://instagram.com/nicbillington
Facebook: https://facebook.com/nicbillingtonmusic
Twitter: https://twitter.com/nicbillington
TikTok: https://www.tiktok.com/@nicbillington Website: https://nicbillington.co.za

About Author