Gunship (stylised as GUNSHIP) is a British synthwave band formed in 2010 by Dan Haigh and Alex Westaway and later joined by drummer Alex Gingell. Gunship's music has been described as "influenced by the soundtracks of 80s film, television shows, video games & cartoons" and "a neon soaked, late night, sonic getaway drive, dripping with luscious analog synthesizers, cinematic vocals and cyberpunk values, exploding from the front cover of a dusty plastic VHS case which has lain forgotten since 1984." The band are credited with helping to popularise the synthwave scene and evolving it by adding rock song structure and extensive use of vocals to a predominantly instrumental genre.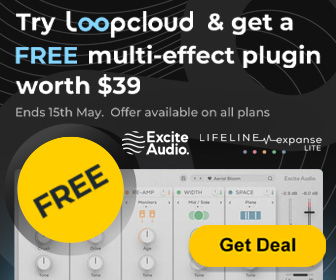 After Alex Westaway and Dan Haigh's other musical act, Fightstar, went on hiatus in 2010, Westaway and Haigh decided to focus on other musical ventures, including forming Gunship. They are joined by their long-time collaborator and close friend, Alex Gingell. Their debut release, self-titled Gunship, was released in 2015 to positive reception. Their follow up, Dark All Day, is expected 5 October 2018.
Discography
Studio albums
GUNSHIP (2015)
Dark All Day (2018)
Collaborations and other releases
Collaborated with Metrik on the track "Electric Echo" (2016)
Remixed a track for Lionface's No Hope State (2017)
Collaborated with Lazerhawk on the track "Feel The Rush Tonight" (2017)
Included the track "Vale of Shadows" on the album Rise of the Synths EP2 official companion album. (2017)
Released the single "Art3mis & Parzival" (2018)
Collaborated with Tim Cappello & Indiana for the single "Dark All Day" (2018) which will feature on their upcoming album of the same name.
Members
Collaborators
The first GUNSHIP album featured collaborations with:
Remixes
The following artists have remixed GUNSHIP songs:
Carpenter Brut (Tech Noir)
Makeup and Vanity Set (Black Sun on the Horizon)
Miami Nights 1984
Official site:
http://gunshipmusic.com/
About Author